GLOBAL BUYERS REPORT 2022
For the seventh consecutive year, we surveyed global strategic buyers and private equity investors acquiring businesses across the knowledge economy to understand how they will approach M&A in the coming year.
We're pleased to present this annual report covering buyer trends in management consulting, technology services & outsourcing, software & tech-enabled services, engineering consulting and human capital management sectors.
In this report, you'll get insight into:
How buyers will navigate the heated M&A market
Buyers propensity for acquisitions in 2022
The impact of digital disruption as an M&A driver
How buyers will evaluate deals
Buyers approach to valuing and structuring deals
For more information about the research, Equiteq, or our services, info@equiteq.com.
The content of this report is a compilation from a team with extensive experience in the Knowledge Economy, created to help you make well-informed, critical decisions about the future of your business.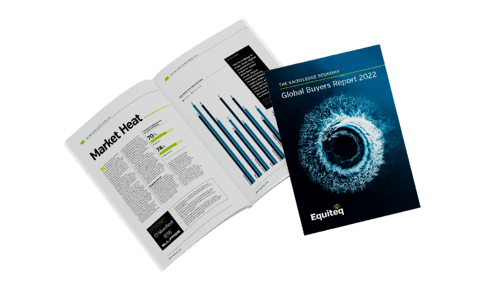 Fill in the form to receive the report.