50 Tips

For Owners of Consulting and Technology Services Firms to Maximize Value

Equiteq has been working exclusively with consulting and technology services firms since the early 2000's. We engage with our clients to help them grow their value and realize that value through successful transaction events –
finding the best buyer, or investor, at the best price to ensure the best future for their company.

Our team has distilled their years of dealmaking and sector experience into these 50 Tips, that you as an owner can use to achieve your firm's strategic objectives.

The tips are organized into our eight levers of equity growth:
Growth Strategy
Market Proposition and IP
Sales & Marketing
Client Relationships
Delivery and Technology
Operations
Leadership
Talent Development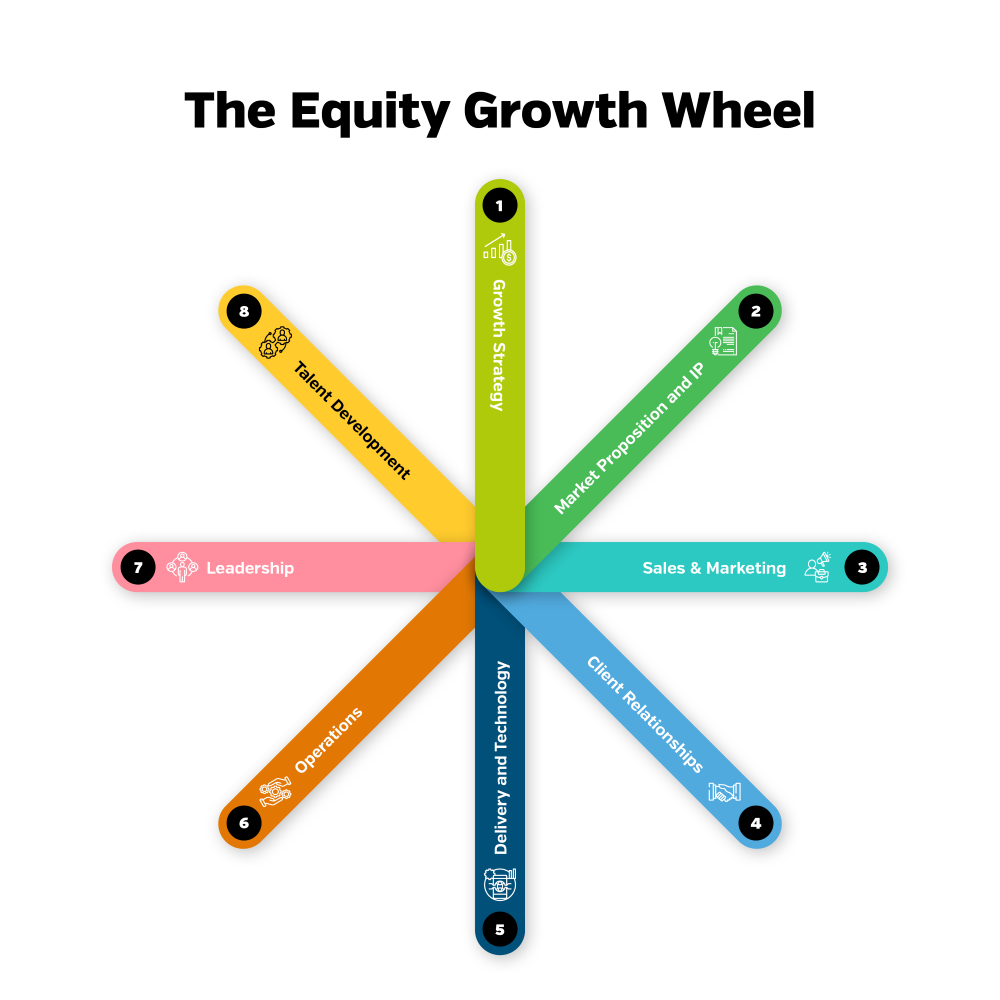 The content of this report is a compilation from a team with extensive experience in the Knowledge Economy, created to help you make well-informed, critical decisions about the future of your business.
Fill in the form to access the 50 Tips